S*GUTEKATTEN
GuteKattenis a cattery situated in the forest at the west seaside of the island of Gotland!
Here is plenty of fresh air and space. A good environment for kids of all spieces.
Our cats live in our household together with us. We are quite a ordinary family with two adults an two teens. And the cats, of course!
The Cookie-litter has arriwed!
Joy in our house! The 30 of april we were blessed with four small furry, dotted kittens.
It is our own queen, Kitty, and her stud, pagngle´s Firecracker, who are the parents!
If all go according to plan, we can deliver kittens week no 30.
Please do not hezitate to contact us.
Delivery can be managed by us.
Or, of course... Why not take a trip to the ancient kingdom of the north, Sweden.
The Cookie-litter is born!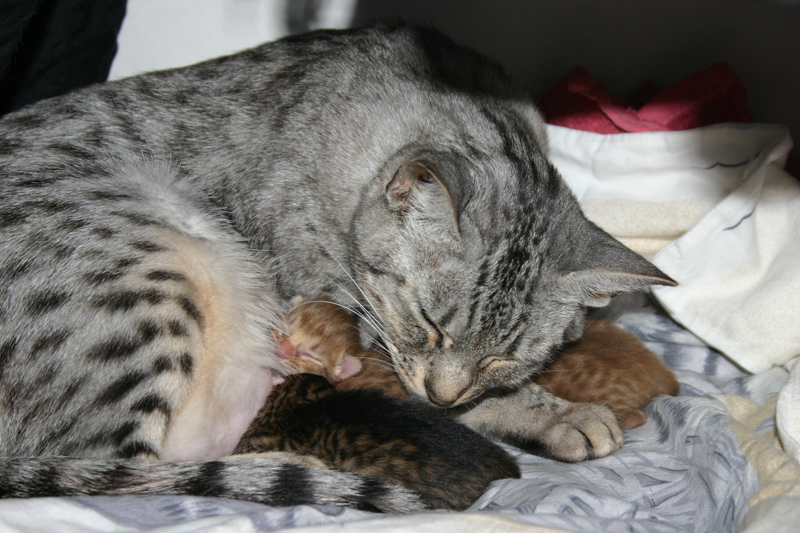 30 of april!
The date of the arrivial!
More pictures? Press on links below!